While serving as the captain of the Men's Basketball Program at Alma College and earning a bachelor's degree in Communications Marketing from Western University, art was not the direction that Detroit-native Denzel Palm imagined. It wasn't until about six years ago, in 2017, that Palm decided to explore interests outside of sports and discovered he had a knack for all things creative.
What sets Palm apart is his use of crayons, specifically Crayola crayons, in his artwork. Palm melts crayons straight onto the canvas to create texture, dimension, and a unique mix of colors. In an interview with The Detroit News, Palm explains that he melts the crayons with a blow dryer and loves the wavy, splattered look he achieves with this technique. Palm also uses other mediums like acrylic paint, clay, and spray paint to add even more character and vibrancy to his artwork.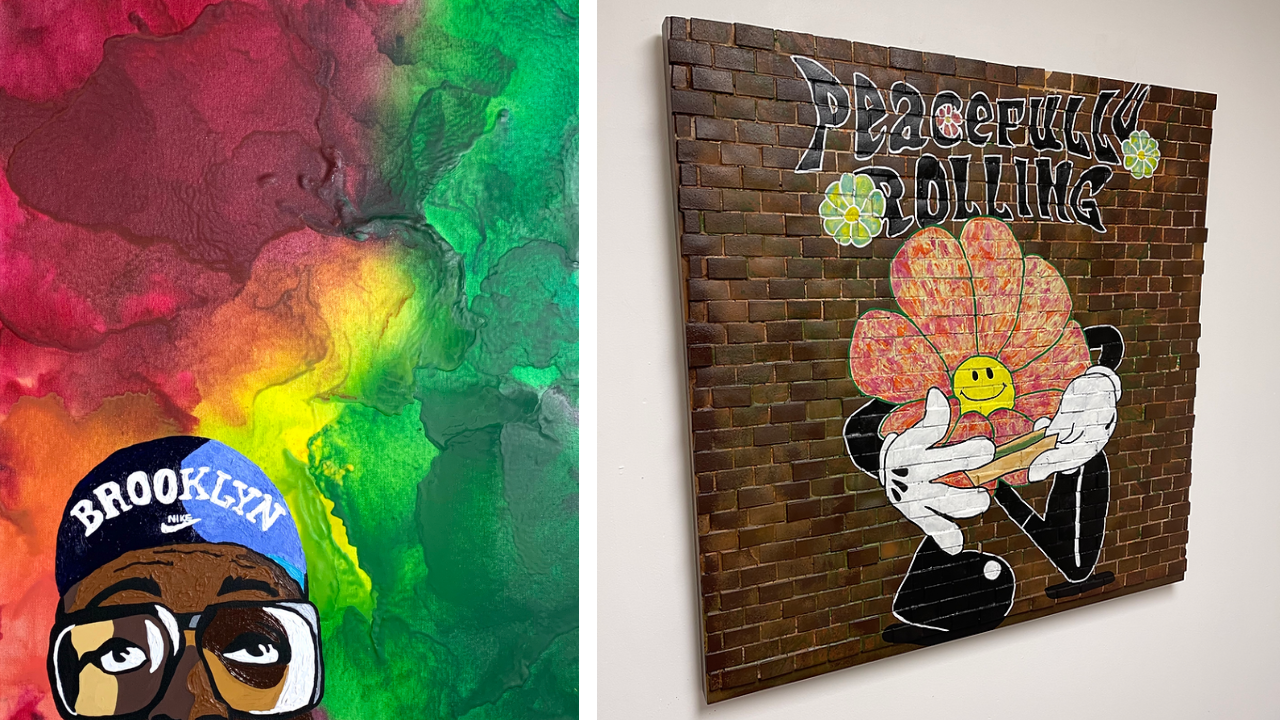 Palm's collection of works is eclectic and features abstract pieces, stylized portraits, and even some cartoon work. His signature style, however, is his puzzle artwork. Reflecting his playful nature, these works consist of handmade puzzle pieces made from melted crayons and adhered to a board. According to Palm, the puzzle pieces "…represent individuality since no two pieces are the same." Palm first exhibited his puzzle-themed pieces in 2021, and they have since become one of his signature aesthetics.
Palm independently showcases and sells his art through his company, The Free Afternoon Party, where he serves as creative director. Along with his artwork, Palm designs furniture, which is also available for purchase on his website. Palm regularly showcases at Detroit art shows and hosts his own exhibitions. Keep up with him on Instagram to know where he'll be next!
Facebook Comments