As a city known for its vibrant culture and rich history, Detroit has been a long-standing hub for creativity and innovation. The city boasts a community of talented Black interior designers who have infused unique perspectives and experiences into the design scene. Among these designers are Black creatives who integrate a distinct cultural lens into their work and are shaping the industry in exciting ways.
1. Corey Damen Jenkins
Corey Damen Jenkins is one Black interior designer reshaping the industry in Detroit and beyond. Jenkins has worked on a variety of high-profile projects, including luxury homes, hotels, and commercial spaces. He has been featured in a number of industry-leading publications, including Architectural Digest, Elle Decor, and The New York Times. He's also appeared on HGTV.
In a crowded field where all of the designs can start to look and feel the same, Black designers are emerging with work that reflects their culture and heritage. These designs are rich in texture, color, and storytelling, like this Troy residence designed by Jenkins that features linear moldings, geometric shapes, and patterns cleverly positioned throughout the home. It also has a lipstick-red kitchen.
In addition to his design work, Jenkins mentors and supports the next generation of designers. An active promoter of diversity and inclusivity in the design industry, he has lectured at a number of design schools and organizations.
2. Abir Ali and Andre Sandifer
Abir Ali and Andre Sandifer came together in 2011 to establish Ali Sandifer in Detroit. The duo began their journey in the Midwest in 2004, and since then, Ali Sandifer has been committed to using top-notch materials and refined craftsmanship to create functional and elegant designs.
Their philosophy centers around the idea that exceptional art requires a perfect blend of creativity, materials, and craftsmanship, which results in designs that are both intelligent and beautiful while standing the test of time.
The Ali Sandifer design process is a meticulous and thorough one that involves extensive research, outlining, and prototyping. The process is multi-step and several iterations are made before the final production stage. This leads to designs that are unique, highly functional, and tailored to each client's wants and needs.
Overall, Ali Sandifer's commitment to quality and attention to detail has made them a renowned name in the interior design industry.
3. Chandra Moore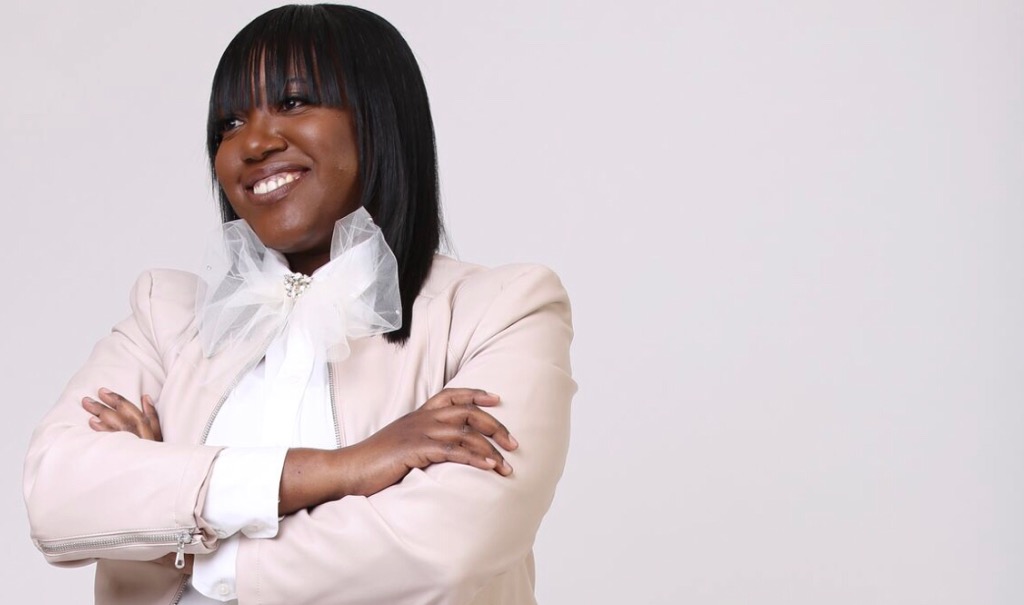 Chandra Moore, the leader of a multi-disciplinary design firm, coG Studio, has spent over twenty years working for renowned architecture firms worldwide. Her experience includes designing hotels, football stadiums, airports, children's hospitals, and universities. In 2011, Chandra took a bold step away from the corporate lifestyle to build her own brand, aiming to change the way architecture is approached in modern society. As the leader of coG, she has focused on transforming the way adults live, work, play, and communicate, with an emphasis on creating parenting spaces and educating children. Chandra's dedication to innovation and collaboration has allowed her firm to excel in various design specialties, including office spaces, hospitality, community engagement, luxury living, and multi-family residential projects. Passionate about going beyond aesthetics, Chandra ensures that her firm's designs are functional, safe, and provide a return on investment for clients.
Tiffany Cobb, the founder of Tiffany René Interior Design, is among Detroit's most celebrated Black interior designers. She's known for her fashionably tasteful and functional creations.
Whether it's a residential home, recording studio, hair salon, or restaurant, Cobb and her team have the expertise to create functional and visually appealing spaces that meet their clients' needs.
Some of their notable projects include Patchwerk Recording Studios, Startaki Hair Lounge, and the renovation of the South Fulton Tennis Center in Atlanta. Led by Cobb's exceptional eye for design and attention to detail, the Tiffany René Interior Design team has become a sought-after firm for clients looking to elevate their spaces to new heights in Detroit and beyond.
Cobb also has a passion for empowering other Black creatives to let their unique voices shine through their work. She and Clarinda Barnett-Harrison founded Rivet Design Collective, a multicultural membership collective that's made up of design professionals, artists, disruptors, and creative influencers who are committed to advancing Detroit's creative community.
5. Jeanine Haith
Jeanine Haith, founder of ShowHouse Interiors, has built a premier design studio renowned for its timeless, inspiring, and well-curated interiors. With a background in business administration and a 15-year career at Ford Motor Company, Jeanine's non-traditional path to design has been driven by her passion for art, design, and interiors. Since its establishment in 2007, ShowHouse Interiors has evolved into an all-encompassing design studio, creating personalized spaces reflecting clients' histories, lifestyles, and interests. As the lead designer, Jeanine is intimately involved in every project, from concept development through installation, ensuring each client's unique inner spirit is captured in the finished product. Her dedication and skill have solidified her reputation as a talented designer, crafting timeless, beautiful, functional, and durable spaces for her clients.
6. Lady Crenshaw
Loretta Crenshaw, or "Lady Crenshaw," as her clients call her, has been sprucing up interiors across the Detroit area for more than 30 years.
Crenshaw's passion for interior design was sparked early in her life. As a child, she said she regularly rearranged her bedroom furniture. She even took it upon herself to hand-dye all of her things purple so she could have a purple bedroom.
Today, she leads Crenshaw & Associates, where she is well-known for her attention to detail and resourcefulness in designing elegantly appointed rooms. Her client's homes include fine furnishings and antiques acquired locally and through her travels to design centers and prominent furniture/decorating showrooms across the country.
Stay Up to Date with BLAC Detroit
Are you interested in learning more about the innovative and inspiring work of Black interior designers, artists, musicians, and other creatives shaking up the scene in Detroit? Stay updated with BLAC. For over 20 years, BLAC has represented the many diverse and brilliant voices of the Black community, providing in-depth stories and ideas that resonate with our audience.  
Facebook Comments